Family history
My uncle, André Petit, took over the estate in 1948 following the death of his father Théophile (my grandfather). The latter had worked a lot for the winegrowers of the village during the war 39-45.
In 1960, in his memory, André PETIT, with some winegrower friends, created the Saint Réol cooperative (patronymic of the Ambonnay church).
In 1962, they developed the idea of cooperation on agricultural equipment (tractor, fertilizer, spreading…) and realized a Cuma, named: Union of Owner of Ambonnay (UPA).
Thanks to all these efforts, we are now HVE and VDC. Otherwise, a little more family history. Following the crisis of 1929, Théophile started making his own Champagne.
Little by little, he would sell his wine with his cart and even ship it to Paris by barge. At that time, the cases were of 24 bottles and made of wood! This is why the brand name of our Champagne is Th. Petit.
He had chosen for his labels, the columns of antiquity and a shooting star (Halley's comet which passed in 1910 in Champagne and was the cause of a lot of anguish and hope, causing much ink to flow!)
After a short summary of the history of our business, we hope you better understand the philosophy of our family business.
Bénédicte Bérard-Meuret.
Arlette PETIT
(my Mother)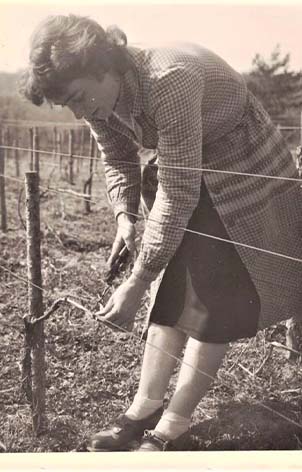 Germaine PETIT - LAVY
(my Grandmother)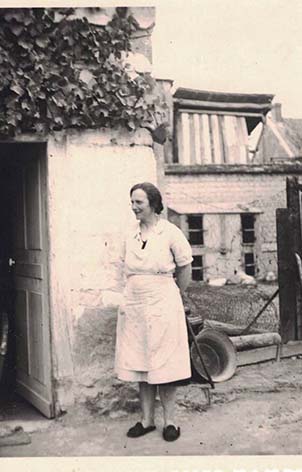 Théophile PETIT (my Grandfather)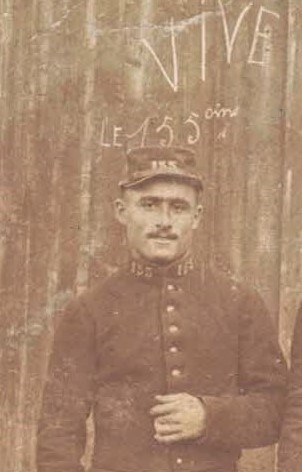 André PETIT
(my Uncle)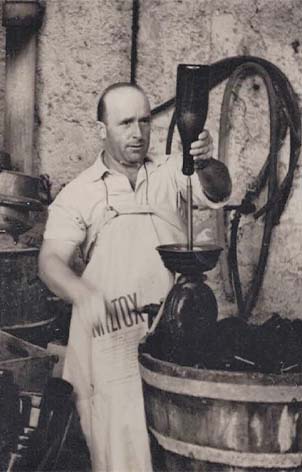 We listen to your requests